Senate OK needed to send Florida vaccine passport ban to DeSantis' desk
By John Haughey, The Center Square contributorApril 30, 2021 – 8:00 AM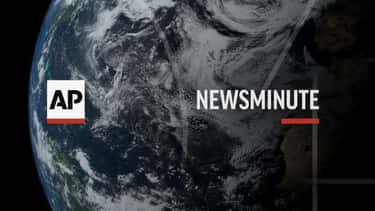 https://imasdk.googleapis.com/js/core/bridge3.453.0_en.html#goog_1783294754https://imasdk.googleapis.com/js/core/bridge3.453.0_en.html#goog_1534357405https://imasdk.googleapis.com/js/core/bridge3.453.0_en.html#goog_39583885Subscribe to get the latest Examiner videos
https://www.youtube.com/subscribe_embed?usegapi=1&channelid=UC8BxSGcBKriJvoeyKOnJ6tA&layout=default&count=hidden&origin=https%3A%2F%2Fwww.washingtonexaminer.com&gsrc=3p&ic=1&jsh=m%3B%2F_%2Fscs%2Fapps-static%2F_%2Fjs%2Fk%3Doz.gapi.en_US.bSaSBnJo3mU.O%2Fam%3DAQ%2Fd%3D1%2Fct%3Dzgms%2Frs%3DAGLTcCOlScUDCc6laSimwcYo4nXUQAS-sQ%2Fm%3D__features__#_methods=onPlusOne%2C_ready%2C_close%2C_open%2C_resizeMe%2C_renderstart%2Concircled%2Cdrefresh%2Cerefresh%2Conload&id=I0_1619915924696&_gfid=I0_1619915924696&parent=https%3A%2F%2Fwww.washingtonexaminer.com&pfname=&rpctoken=49836034
Florida will fine any business or school $5,000 each time it requires a "vaccine passport," or proof of COVID-19 vaccination, for entry or participation under a bill bound for Gov. Ron DeSantis' desk.
https://apps.washingtonexaminer.com/polls/new/widget.php?tags=News%2CFlorida%2CPolitics%2CRon%20DeSantis%2CCoronavirus
The House Wednesday passed Senate Bill 2006 in a 76-40 vote and sent it to the Senate to endorse a newly added amendment before the session ends Friday.
Sponsored by Sen. Danny Burgess, R-Zephyrhills, SB 2006 was passed by the Senate on April 22 in a 27-9 vote.null
The 49-page SB 2006 amends the state's Emergency Management Act to place limits on local emergency powers and installs fines for businesses or institutions that require vaccine documentation. The relatively technical amendment added Wednesday clarifies COVID-19 screening protocols.
Under SB 2006, violating the state's vaccine passport ban would be punishable by fines up to $5,000 per violation.