Newsom ordered to pay $1.35 million for COVID-19 church discrimination
By Tori RichardsMay 25, 2021 – 5:28 PM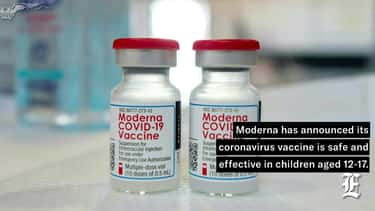 https://imasdk.googleapis.com/js/core/bridge3.461.0_en.html#goog_396944397https://imasdk.googleapis.com/js/core/bridge3.461.0_en.html#goog_1653891145https://imasdk.googleapis.com/js/core/bridge3.461.0_en.html#goog_936000279Subscribe to get the latest Examiner videos
https://www.youtube.com/subscribe_embed?usegapi=1&channelid=UC8BxSGcBKriJvoeyKOnJ6tA&layout=default&count=hidden&origin=https%3A%2F%2Fwww.washingtonexaminer.com&gsrc=3p&ic=1&jsh=m%3B%2F_%2Fscs%2Fapps-static%2F_%2Fjs%2Fk%3Doz.gapi.en_US.p7L79FLXQCw.O%2Fam%3DAQ%2Fd%3D1%2Frs%3DAGLTcCO6hl1EejjzC-wrWbDdgTxPi0Gs8g%2Fm%3D__features__#_methods=onPlusOne%2C_ready%2C_close%2C_open%2C_resizeMe%2C_renderstart%2Concircled%2Cdrefresh%2Cerefresh%2Conload&id=I0_1622146512511&_gfid=I0_1622146512511&parent=https%3A%2F%2Fwww.washingtonexaminer.com&pfname=&rpctoken=25995257
California's embattled Gov. Gavin Newsom has been dealt a fresh blow after a federal judge ordered him to pay $1.35 million over the state's draconian lockdown of 3,000 churches during the coronavirus pandemic.
https://apps.washingtonexaminer.com/polls/new/widget.php?tags=News%2CGavin%20Newsom%2CCoronavirus%2CChurch%2CCalifornia
In his capacity as governor, Newsom was ordered to pay the costs and attorney fees for a lawsuit brought by a Pasadena church that made it all the way to the United States Supreme Court. The May 14 order told Newsom and all state officials to stop regulating church attendance unless a specific set of infection statistics occur, which is unlikely.
"He is the worst governor in America" for religious freedom, said Mat Staver, founder of Liberty Counsel, a nonprofit law firm that represented plaintiff Harvest Rock Church. "The church stayed open [during the lockdown], and the pastor and parishioners were threatened with daily criminal charges that were up to a year in prison."null
This is the nation's first statewide permanent injunction against COVID-19 restrictions on churches and places of worship. Newsom is facing a recall from voters who are angry over his COVID-19 policies.
ANOTHER CALIFORNIA RECALL: LA DISTRICT ATTORNEY FACES IRE OF VOTERS Recommended For You
The COVID-19 restrictions in every state
The lockdown started on March 19, 2020, allowing only essential businesses to remain open. Churches were not included on this list. On May 26, 2020, Newsom allowed churches to open at 25% capacity but with less than 100 people. This was pulled back during the summer with an additional lockdown that lasted until April 8, 2021, for most Californians. The state had enacted a color-coded tier system that allowed limited societal openings that were almost impossible to meet.
Along the way, Newsom also imposed restrictions on singing, outdoor churches, and Bible studies