Pro-Abortion Group Publicizes Conservative Supreme Court Justices' Home Addresses ahead of Planned Protests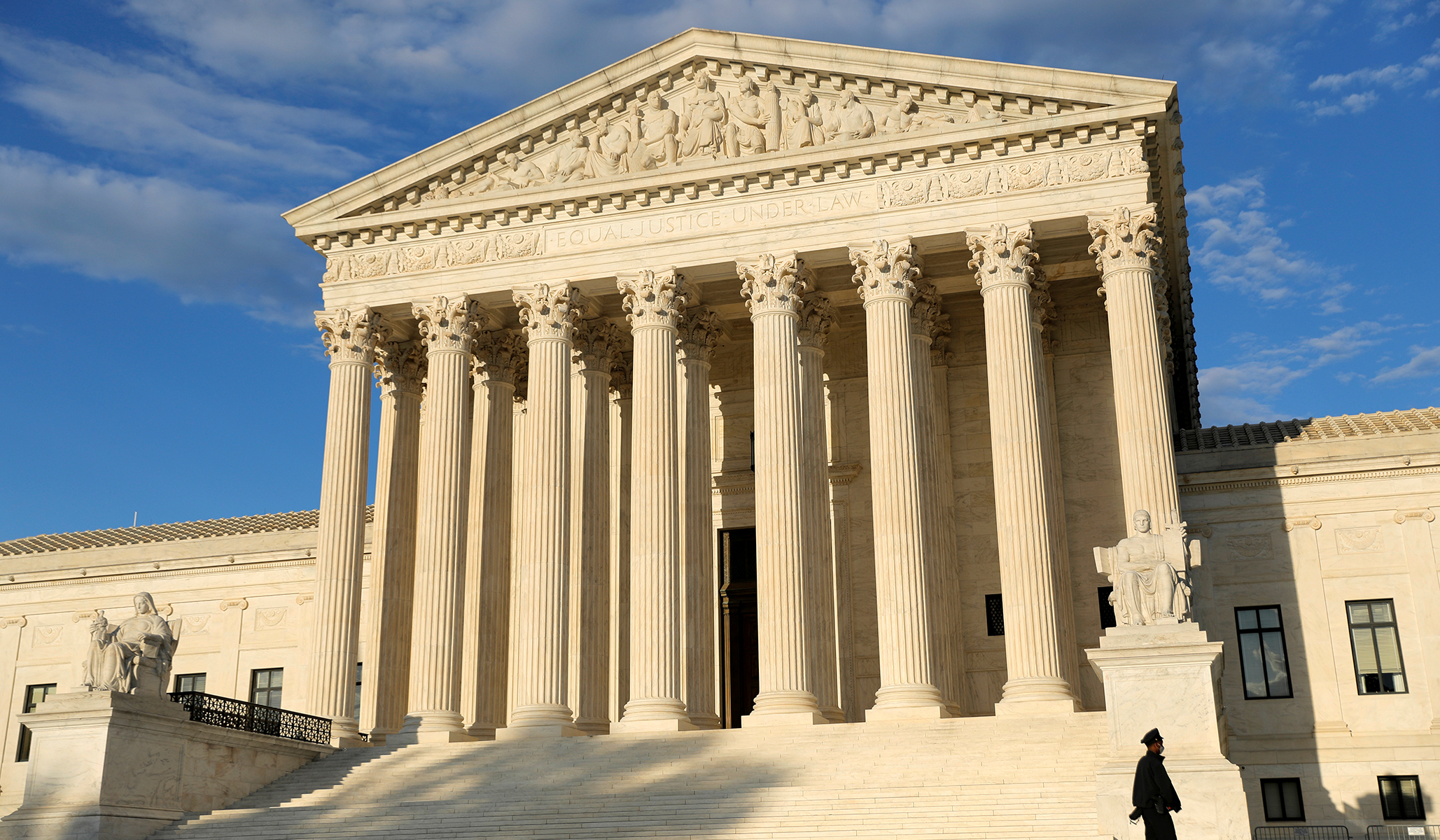 In response to the Monday night leak of a draft Supreme Court opinion that would overturn Roe v. Wade, a leftist group called Ruth Sent Us posted what it claims are the home addresses of the Court's six conservative justices online in preparation for an organized "walk-by protest" set to take place outside the justices' homes next week.
Ruth Sent Us plans to dispatch demonstrators to "the homes of the six extremist justices" on Wednesday, May 11, according to the group's website.
"ANNOUNCING: Walk-by Wednesday, May 11, 2022! At the homes of the six extremist justices, three in Virginia and three in Maryland. If you'd like to join or lead a peaceful protest, let us know," the website states.
"Our 6-3 extremist Supreme Court routinely issues rulings that hurt women, racial minorities, LGBTQ+ and immigrant rights. We must rise up to force accountability using a diversity of tactics," the group adds.
The late Justice Ruth Bader Ginsburg, whose legacy Ruth Sent Us claims to uphold, criticized the legal reasoning underpinning Roe v. Wade throughout her career and predicted it would lead to political instability.
In collaboration with Vigil for Democracy, Ruth Sent Us generated and posted a Google Maps graphic pinning the home addresses of Justices Barrett, Kavanaugh, Thomas, Alito, Gorsuch, and Roberts, where they presumably reside with their families. Vigil for Democracy titled the map, "Extremist Justices," adding, "Where the six Christian fundamentalist Justices issue their shadow docket rulings." The map has 3,185 views so far.
The group advertises that compensation is available for artists who would like to contribute signage or posters to the protests against the Supreme Court.
"Are you a muralist or chalk artist? Are you a graphic designer who would like to contribute remotely? Large-scale art will be included in the protests against the Supreme Court. Stipends available. To apply, please email us at info@ruthsent.us," the site reads.
In Virginia, where three of the six justices live, protesting outside a private home is illegal.
The TikTok account for Ruth Sent Us seems to indicate that some marchers will silently walk by the homes of the justices wearing costumes depicted in Margaret Atwood's dystopian novel, the Handmaid's Tale, an increasingly common tactic used by abortion proponents who claim that a Roe reversal represents the first step toward the creation of a dystopian, patriarchal theocracy.
"Stipends available for red cloaks if you're in DC, MD, VA. Week of action May 8-15! ," a caption on one video says. The caption also tags two other entities, ProChoice with Heart and Rise Up for Abortion Rights, which posted links to their donation pages in their TikTok bios.
The website also links to a different organization, "Strike for Choice," which has been endorsed by radical leftist groups including Black Lives Matter, Code Pink, Women's March SF, Kavanaugh Off Our Court, and Rise Up 4 Abortion Rights.
On the fundraising page for Strike for Choice, called the Open Collective, Justin Russell and Snowden Bishop, who seem to be affiliated with the leftist website JustResisting.com, are listed as either administrators or core contributors.