This page is a work in progress. Thanks for your patience!
"IT'S BIO-WEAPON". Us Expert blames China but forgets 25 Pentagon's Secret Labs for "Ethnic Attacks"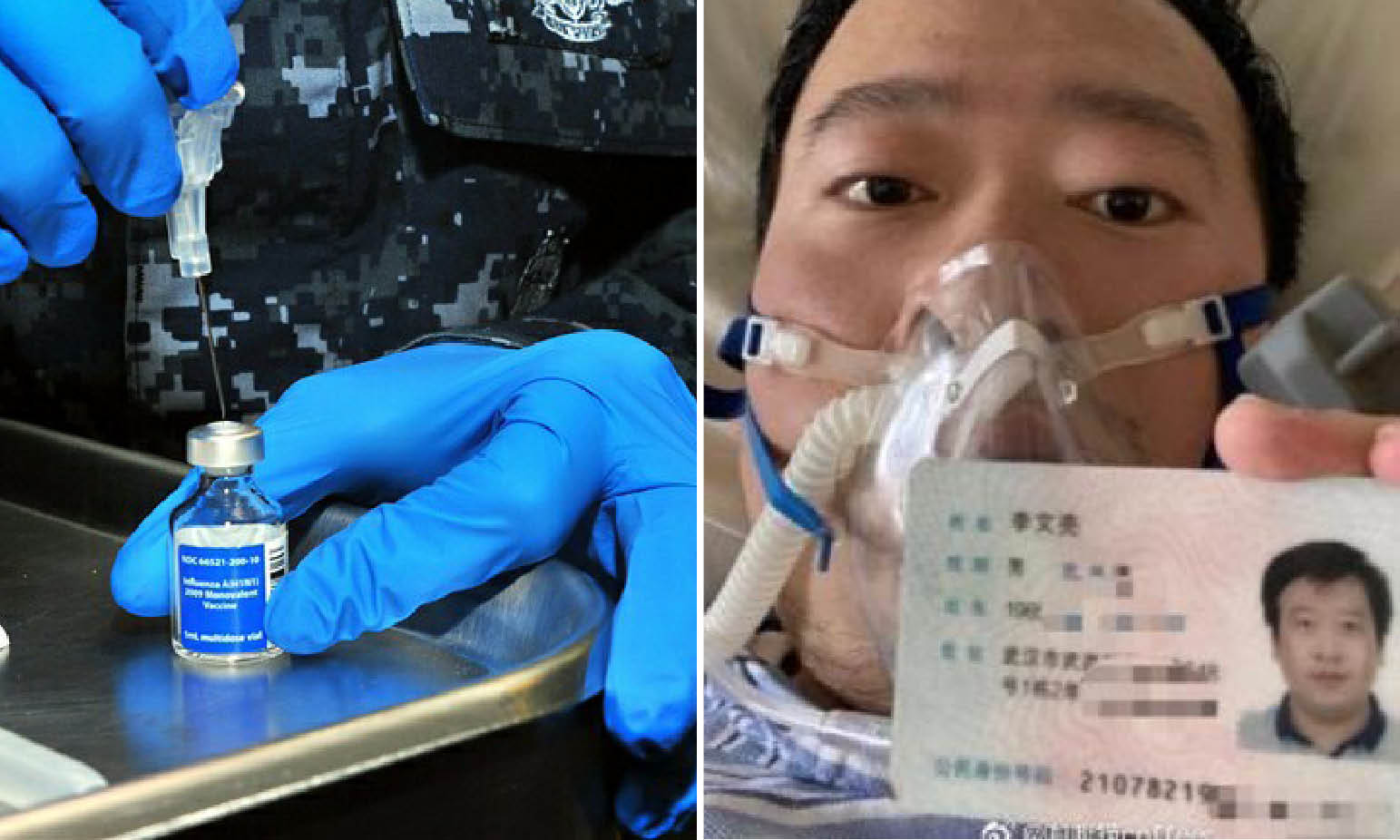 Here is the summary of the exclusive interview given by the US biologist to the American website Geopolitics and Empire (video in the photo link) on the suspicion of a biological weapon. «Dr. Francis Boyle discusses the coronavirus outbreak in Wuhan, China and the Biosafety Level 4 laboratory (BSL-4) from which he believes the infectious disease escaped. He believes the virus is potentially lethal and an offensive biological warfare weapon or dual-use biowarfare weapons agent genetically modified with gain of function properties, which is why the Chinese government originally tried to cover it up and is now taking drastic measures to contain it. The Wuhan BSL-4 lab is also a specially designated World Health Organization (WHO) research lab and Dr. Boyle contends that the WHO knows full well what is occurring».
Francis Boyle is a professor of international law at the University of Illinois College of Law. He drafted United States national legislation to implement the Biological Weapons Convention, known as the 1989 Combat Terrorism Weapons Act, which was unanimously approved by both chambers of the American Congress and promulgated by President George W. Bush.
Despite this, as shown in the following article by Gospa News, the Pentagon has launched 25 laboratories for the experimentation and manipulation of viruses to be used in the "Insect Allies" program through the Defense Advanced Research Projects Agency (DARPA). This serious danger, in recent months, has also raised the alarm of one of the most important British universities …
While the pandemic of the century CoronaVirus shows no sign of stopping but becomes increasingly dramatic hour by hour, even an American biologist attributes this viral form to a chemical weapon that has got out of hand.
He obviously does so by insinuating that the perpetrators are the Chinese in what may appear to be a "false-flag" like the 2018 Syrian chemical attack on Douma which was not launched by the Damascus army but organized by the notorious White Helmets and jihadists Al Nusra, with videos of fake wounded in hospitals and tied children really killed by chlorine injuries.
As of Feb 7th, 2020 the death toll from coronavirus has been updated to 636 by the Chinese National Health Commission. Meanwhile, the alarm for health masks, which are nowhere to be found and skyrocketing in price, has been launched by the World Health Organization (WHO) director general, Tedros Adhanom Ghebreyesus. "The world faces a chronic shortage of personal protection equipment," explained from Geneva.